SERVICES
PCB Assembly department
Comet Electronics offers full service starting from PCB design, supply of electronic components, bare PCBs and PCB Assembly services
At our production facility we use flexible PCB assembly equipment, capable of carrying out projects from the prototype phase to serial production
The assembly process consists of the following processes:
Printing of solder pastes and SMT adhesives by manual and semi-automatic printers, as well as by a desktop automatic dispensing machine from DIMA GROUP.
The automatic SMT production line from DIMA and KAYO working with a wide range of electronic components with packages from 0201 up to 42x42mm combined with automatic board handling equipment ensures better repeatability of the processes, higher speed as well as quality of the assembly.
Manual Pick & Place desktop machine with a dispenser for the assembly of prototypes.
Lead free capable full convection reflow oven.
The quality of the assembly is assured by an Automatic Optical Inspection machine (AOI) SI-V100 as well as video microscope by Sony.
Machine cutting bending and forming of the leads of Through-hole components is carried out by the high quality equipment from OLAMEF as well as depaneling of the PCBs.
SHARA baking oven for drying the moisture sensitive devices (MSDs) to reset the floor life clock.
Selective wave soldering machine SELECT460, working in nitrogen atmosphere for better solder joint quality as well as for reduction of oxidation during the process.
Manual components assembly/soldering and PCB rework with high quality equipment from JBC and ATTEN.
Contact us at: [email protected]
PCB Design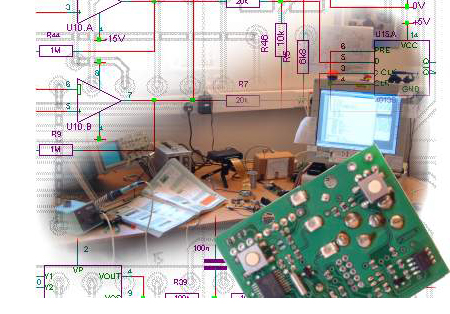 Comet Electronics offers to his customers the service for compleate PCB design corresponding to yours schematics. Completing the design capabilities of our team, a layout design specialist with great experience in multilayer and special function PCBs like power supply units and metal core PCBs for power LEDs is available in Comet Electronics FAE department.In combination with our manufacturing department and FAE department, the PCB design capability of Comet Electronics offers you compleate services to bring your project to prototyping and manufacturing stages.
Contact us at: [email protected]
Cable assembly
Comet Electronics is pleased to inform you that we can offer a new service for fully automatic wire harness production
Contact us at: [email protected]