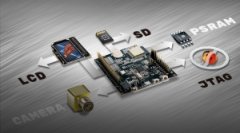 Comet Electronics signed a distribution agreement with Espressif Systems
15.06.2018
Espressif Systems is a technology leader in WI-Fi, BT, BLE chipset solutions, very well received among product developers in the IoT segment. Since its inception in 2008, the company has delivered over 100 million chips and modules to its customers.
The built-in microcontroller, which supports a number of development systems, allows for client application execution, thus significantly reducing development time and total product cost.
The agreement will make these extremely popular Wi-Fi and Bluetooth modules more accessible to all users in Bulgaria. In addition, we offer technical support and advice related to all Espressif products.
See the most popular communication modules and development kits in our catalog.